TP-BUS interface and KNXD daemon
This article explains how to install the knxd daemon on a CM3-Home and use it with the TP-BUS interface.
Tested with a standard Raspbian Stretch Lite - November 2017
Please note:
The CM3-Home board IS NOT a certified KNX device but implements just a hardware circuitry based on a Siemens TP-UART-2. Acme Systems doesn't provide any warranty about its functionality with the KNX devices.

The TP-UART-2 circuitry is powered up by the external bus so in order to guarantee the correct operation provide the power supply to the bus before turning on the CM3-Home.
In this article we will control a KNX relay PLANA 1453 made by Vimar wired as shown below. The relay address was already configured.
Compiling KNXD from sources
Install the following packages:
sudo apt-get install git-core build-essential
sudo apt-get install debhelper libsystemd-dev dh-systemd libev-dev

Clone the knxd repository on GitHub:
git clone https://github.com/knxd/knxd.git

Build knxd:
cd knxd
dpkg-buildpackage -b -uc

Install the package:
cd ..
sudo dpkg -i knxd_*.deb knxd-tools_*.deb

Setup
The default installation will install two services:
In this example we will not use knxd.socket so disable it by typing:
sudo systemctl disable knxd.socket

Remove the actual contents of /lib/systemd/system/knxd.service with this contents:
[Unit]
Description=KNX Daemon
After=network.target

[Service]
EnvironmentFile=/etc/default/knxd
ExecStart=/usr/bin/knxd $KNXD_OPTIONS
User=root
Group=root
Type=simple

Restart=always
RestartSec=10
StartLimitIntervalSec=0

[Install]
WantedBy=multi-user.target network-online.target

Remove the actual contents of /etc/default/knxd with this contents:
KNXD_OPTIONS="--eibaddr=1.1.128 --client-addrs=1.1.129:1 -D -T -R -S -i --listen-local=/tmp/knx -b tpuarts:/dev/ttyAMA0"

Reload systemd in order to detect the new service definitions:
sudo systemctl daemon-reload

Let's try to control the KNX relay
Open and SSH session and launch the follow command to check what is the messages sent:
knxtool busmonitor1 ip:localhost

Open a second SSH session and type:
Relay ON:
knxtool on ip:localhost 1/6/105

Relay OFF:
knxtool off ip:localhost 1/6/105

Links
eShop
EUR 290.00




CM3-HOME-F - CM3-Home board full (only mother board)

CM3-Home is a Raspberry Pi Compute Module 3 motherboard designed to provide a reliable Home Automation hardware equipped with a wide range of electrical interfaces

NOT INCLUDED:

Raspberry Compute Module 3 or 3L (Product # CM3L)
Yarm antenna (Product # YARM-ANT-01)
Case (Product # CM3-HOME-CASE)
MicroSD (Product # MICROSD8G-E)

Included:

WiFi module (Product # WIFI-2)
WiFi antenna (Product # AN-WIFI-01)

For more info please visit the product description page

| Product description || CM3-Home catalog |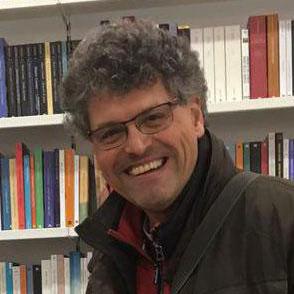 Guido Ottaviani
(Author/Designer/Developer for electronics-firmware-robotics)
He deals with electronic design and embedded system firmware for Robotics and industrial and civil applications, as well as technical disclosure on the internet.
http://www.guiott.com
-
https://github.com/guiott
- guido@guiott.com