CM3-Panel technical documentation Buy on-line
CM3-PANEL-7-POE - Preview
This is a preview of the new CM3-PANEL-7-POE LCD panel for Raspberry Compute Module 3+ that will be available on January 2021
CM3-PANEL-7-POE is an enhanced version of the popular CM3-PANEL with a larger set of interfaces.
Main features
800 x 480 pixel 7 inch TFT panel with 10 points capacitive touch
Socket for Raspberry Compute Module 3+ normal or lite
MIPI connector for Raspberry Pi Camera
Placement for an USB WiFi module @ 2.4 GHz or 2.4/5.8GHz
3 USB Host
10/100 Ethernet port (POE)
RS485 / RS422 / RS232 port selectable by dip switch on RJ45 connector
1 Relay
Hi quality audio out up to 384kHz 32bit
Filesystem safety power down by means of an always on secondary internal power source with supercapacitor
RTC with backup battery
Operating temperature: -20° - +70°
Input power POE 48V or direct power extended range 10V..48V
Compared features
Power supply, reset and LAN
There are two ways to provide power to the CM3-PANEL-7-POE.
Using a Power Over Ethernet line (48 VDC) (Mode A and Mode B both working)
Using a normal Ethernet line and a separate power-in line (from 10VDC to 48 VDC)
As illustrated below are available also:
A cold reset button (P1)
A Shutdown and Restart button (P2)
Debug port interface
The debug port interface is used to have access to the Linux system console also when no other network link is available.
An USB to 3V3 serial converter is requested to wire this port to your computer and a serial terminal software like as:
The debug port will be enabled on your Linux distribution by setting:
enable_uart=1

inside the file /boot/config.txt and
console=serial1,115200

inside /boot/cmdline.txt
The default serial setup is 115200,N,8,1 and the logic level is 3.3 Volt.
RS232 - RS485 - RS422 serial port
A serial port visible as /dev/ttyAMA0 is available on the RJ45 connector described below.
The physical interface used is a Max Linear SP335 IC and it can be configured via dip-switch as:
RS232 port at ±12 volt
RS485 half duplex
RS422 full duplex
Please take care to don't plug here the Ethernet cable
GPIO Lines
Relay and I2C bus
ATTiny safe shutdown microprocessor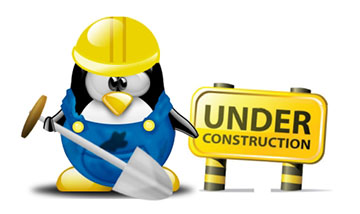 This article is under construction. If you need more info please contact me: Sergio Tanzilli - tanzilli@acmesystems.it
Buy
EUR 195.00




CM3-PANEL-7-POE - Raspberry CM3+ 7 inch LCD panel with POE

CM3-PANEL-7-POE is an enhanced version of popular CM3-PANEL with a large set of interfaces

Product available on January 2021

Main features

Included

Not Included

MicroSD
WiFi module
Power supply
Case

| Product description |