The Acme Systems shipping office will be closed for holidays from 14 august to 22 august
PLEASE NOTE: This article is obsolete or related to a discontinued product.
BEE Board 1-Wire Protocol
This article illustrates how to manage a Dallas DS18B20 thermal sensor to the BeeBoard and how to read the temperatures using the OneWire library
"The DS18B20 digital thermometer provides 9-bit to 12-bit Celsius temperature measurements. It communicates over a 1-Wire bus that by definition requires only one data line (and ground) for communication with a central microprocessor. It has an operating temperature range of -55C to +125C and is accurate to +-0.5C over the range of -10C to +85C. In addition, the DS18B20 can derive power directly from the data line ("parasite power"), eliminating the need for an external power supply" (read more)
Library to manage 1-Wire with BEE Board
The Arduino OneWire library is maintained by Paul Stoffregen
Download library here
Install library by following this guide.
open IDE and iclude OneWire library.
Create your OneWire application with Daisy-12
In this example the data pin is connected to pin 5 of the Daisy connector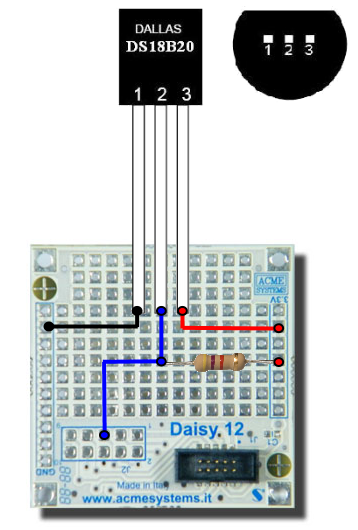 Example: Read Temperature
DS18x20_Temperature.pde
Serial Results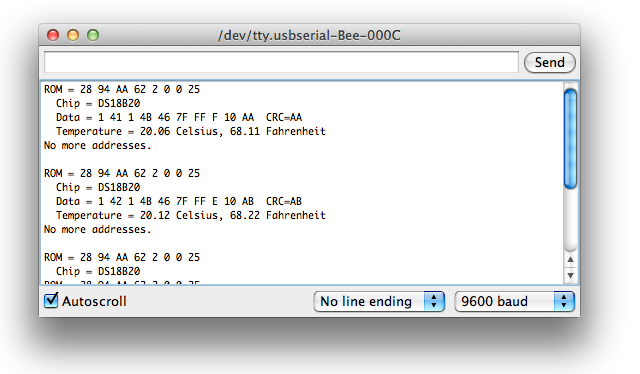 Related links