The Acme Systems shipping office will be closed for holidays from 14 august to 22 august
PLEASE NOTE: This article is obsolete or related to a discontinued product.
OEM Application kit for GPS/GPRS/SMS applications based on Telit GM862-GPS
The COMBO-4 kit includes all the hardware parts required to create GPRS applications with GPS capabilities based on the Linux Embedded Board FOX Board G20 and Telit GSM862-GPS modem
Note: This is a discontinued product. Please evaluate to use the TERRA-M board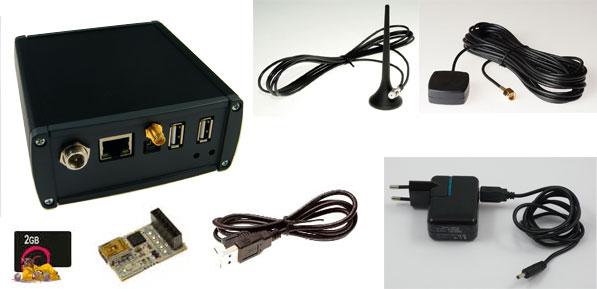 COMBO-4 parts
FOX Board G20 with a set of of header 20x2 with pin length 6mm already soldered
One 2GB bootable microSD with preinstalled Debian Linux
FOXGM2 carrier board
Modem Telit GM862-GPS
DPI interface and mini USB cable
MMCX to FME cable (code MMCX2FME)
MMCX to SMA cable (code MMCX2SMA)
GSM Antenna (code GSMANT)
GPS Antenna (code GPSANT)
Alluminium and plastic case specifically made by Teko
Wall-mount power supply 5VDC 800mA available with EU, US, UK and Australian AC plug
FOXGM2 carrier board
The COMBO-4 application kit is based on the FOXGM2 carrier board.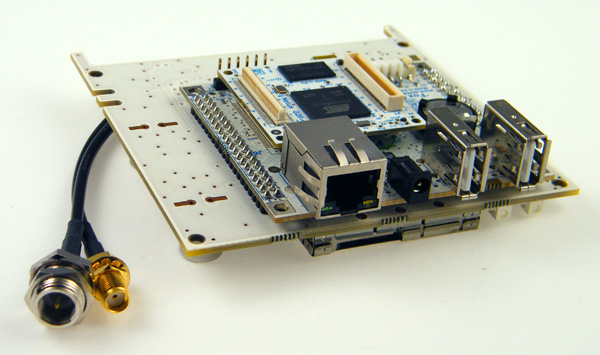 Related links