PLEASE NOTE: This article is obsolete or related to a discontinued product.
DAISY-15 Daisy adapter for 4DSystems display
DAISY-15 adapts the TTL serial port signals available on the 4DSystems uLCD-32PTU on 5 pins strip pich 2.54mm to the flat cable pitch 1.27mm used by the Daisy cabling systems for Acme boards.
Two type are available to fit some different insertion way as shown below: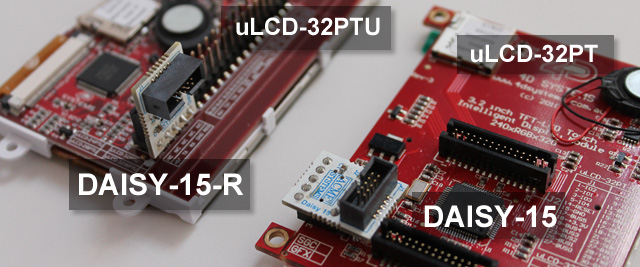 Follow are the modea we tried and the adapter version requested:
These are the usable connectors where to plug this board using the factory default Linux image:
On the FOX Board G20 is requested a Daisy-1 adapter.
Links