PLEASE NOTE: This article is obsolete or related to a discontinued product.
PS3V3 Power supply module
Small power supply module for 3.3 volt DC circuitries.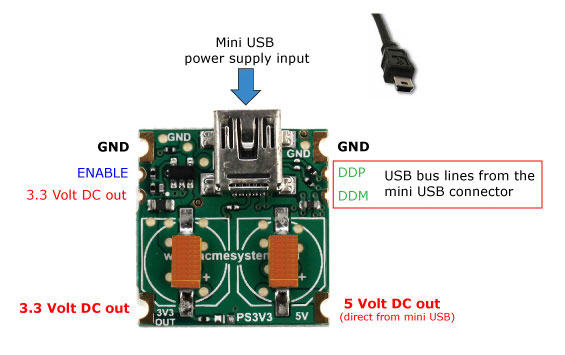 Features
Input:
Output:

Direct 5 volt on pads
3.3 volt DC @ 500mA on pads

Double 100uF storage capacitors on 5 and 3.3 Volt outputs
Low output ripple and noise
Low EMI
USB client signals on pads
SMD module ready for pick & place high volume productions
Easy to solder by hand
Altium footprint library available
Size: 22x25mm
Height: 13mm
Weight: 5g
Temperature range: -20° +70°
Wiring example
Following is an example on how to provide 3.3 volt DC power to the Aria G25 Linux Embedded module.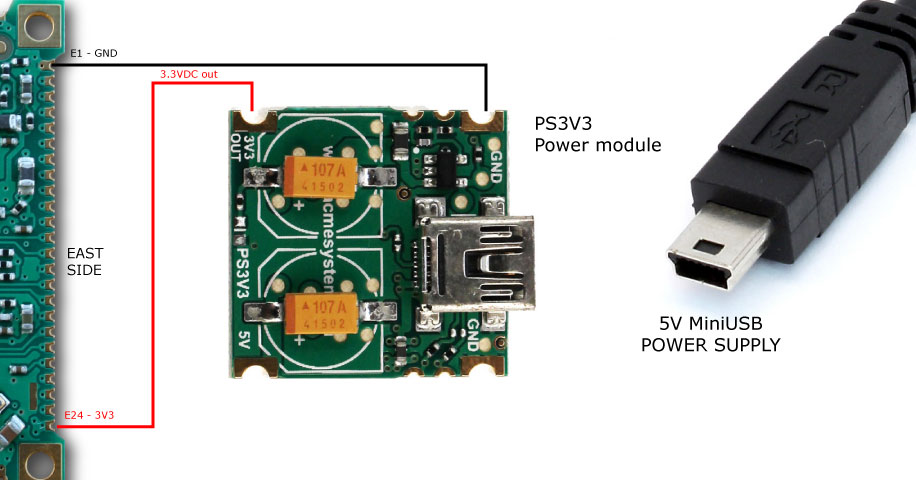 Documentation