Aria technical documentation Buy on-line
USB host
Up to 3 USB 2.0 host ports are available on Aria G25 module:
Two hi-speed port at 480 Mbps
One full speed at 12 Mbps
One of the hi-speed port can be used as device port.
The pin used are:
Here is a simple but working scheme. The +5VDC line can be wired directly on the PS3V3 output power line for example. See the power line wiring for more info.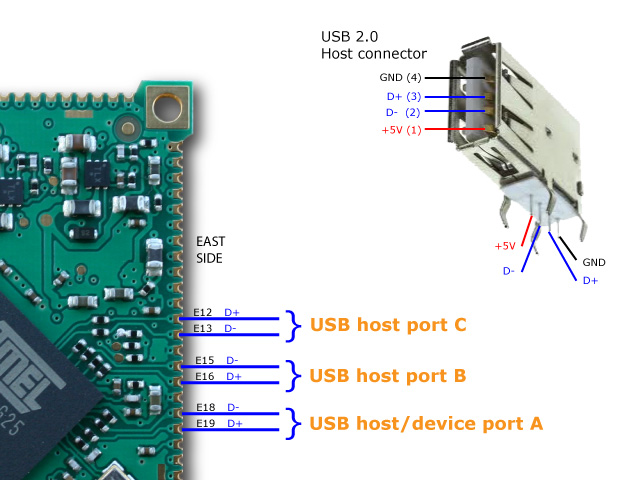 EUR 1.00




USBCON-1 - USB host connector

USB A host connector
EUR 2.00




USBCON-2 - Double USB host A connector

Double USB host A connector