Arietta technical documentation Buy
Arietta G25 - Linux embedded system on module
Linux embedded system on module designed around the Microchip AT91SAMG25 ARM9@400MHz MPU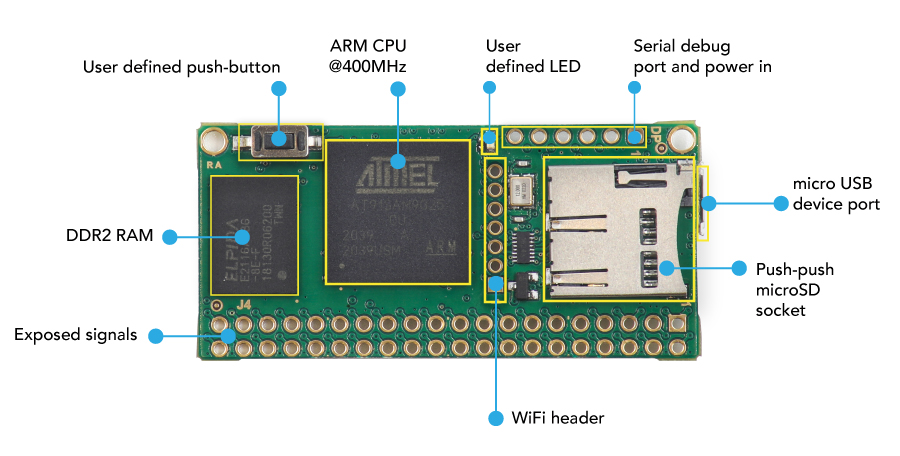 Main features
Exposed signals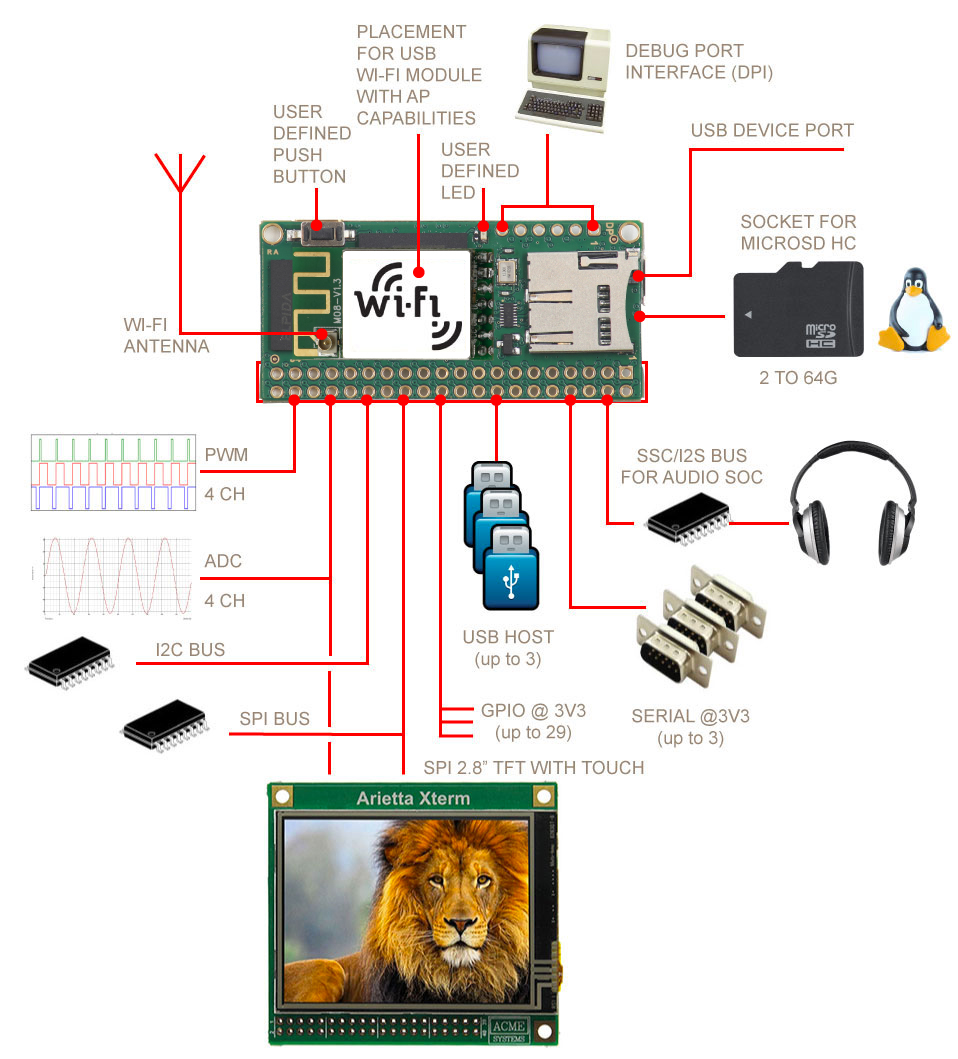 Please note that not all the signales are available at the same time. Some line are muxed together.
Pin muxing
Most of the Arietta lines on J3 can be configured for additional functions using the muxing cabability of the Microchip MPU. The default configuration depends from the at91-arietta.dtb file stored on the first micro SD partition and used at startup by the Linux Kernel.
The Arietta dynamic pinout page may helps you to understand what are the available peripherals and how to generate this file.
Software features
Declarations of conformity