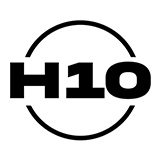 Power consumption
Stand-by-mode: 1.3 µA @3.3 volt (4.29 µW)
Transmit-mode: 20 mA @3.3 volt (66 mW)
The H10 module includes all the circuitries requested to:
Harvest energy from ambient light using a small solar panel
Store this energy in a small hybrid supercap
Manage multiple low-power sensors using different data buses
Save the data collected from sensors
Send and receive data via Lora Radio protocol in ISM band
An original power circuitry is able to charge the supercap with less than 50 LUX avoiding any power loss in no-light conditions.
All the parts requested to build a complete solar powered radio sensor will be available on the e-shop of this website:
ISM antenna
Hybrid supercap
Solar panel
SMT module
Development kit
Sensors
Gateway
The application examples and drivers are released under Open Source licence and is based on RIOT the friendly Operating System for the Internet of Things
A complete set of software examples and articles are provided to show how to the system works.
The policy for transmission intervals is completely customizable by the user from the gateway side.
Automatic transmission power reduction of the sensor nodes based on reception signal strength further enhances their capacity of reliably operating in environments with extended periods of no light conditions.
The nodes have the capacity to continue transmitting for weeks in reduced or no light conditions by automatically reducing the number of messages transmitted per hour. The supercapacitor can be fully recharged after just 15 minutes of outdoor light exposition.