Acme Sensor collection
A collection of high-accuracy, small footprint, high reliability, low-power and cost effective sensors ready to be connected to the
FOX Board D27
and
Berta-H10
fast prototiping board.
AS-TEMP-RH - Temperature and Humidity sensor
Texas HDC3020 Digital Humidity and Temperature Sensor With Ultra-Low Drift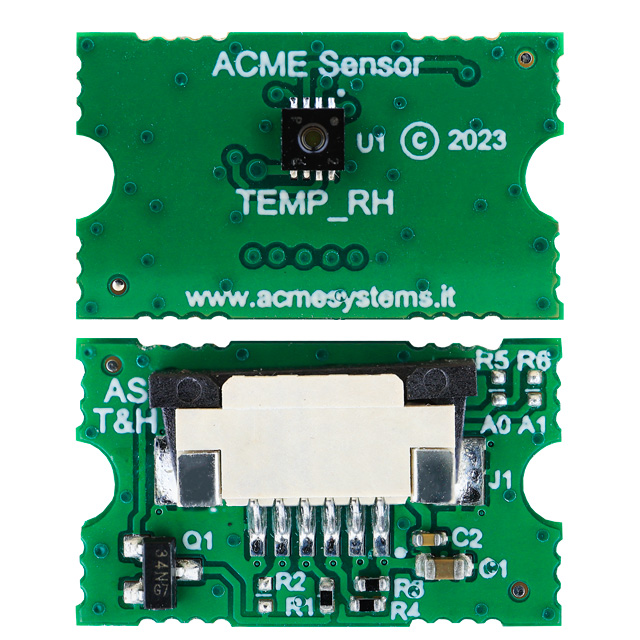 AS-PTH-BME-DOUBLE - Gas, Pressure, Humidity and Temperature sensor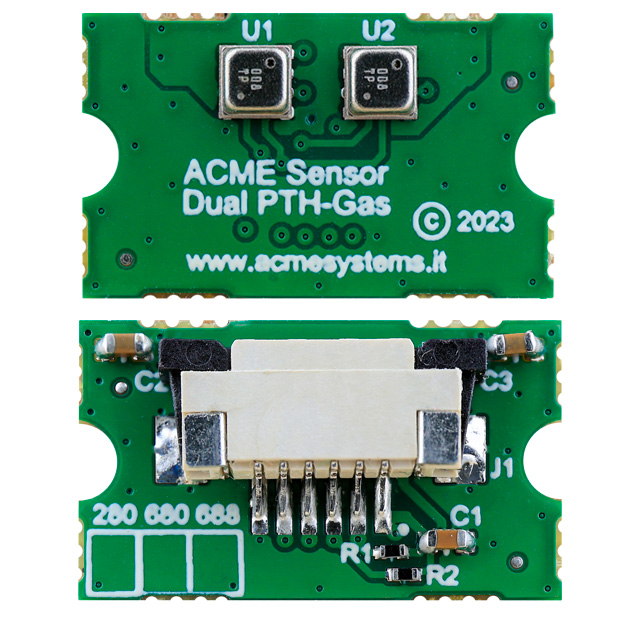 Double Bosch BME688 gas sensor with Artificial Intelligence (AI) and integrated high-linearity and high-accuracy pressure, humidity and temperature sensors.
Available also with a single BME688.
AS-NDIR-CO2 - NDIR CO2 sensor
Senseair Sunlight CO2 sensor with NDIR technology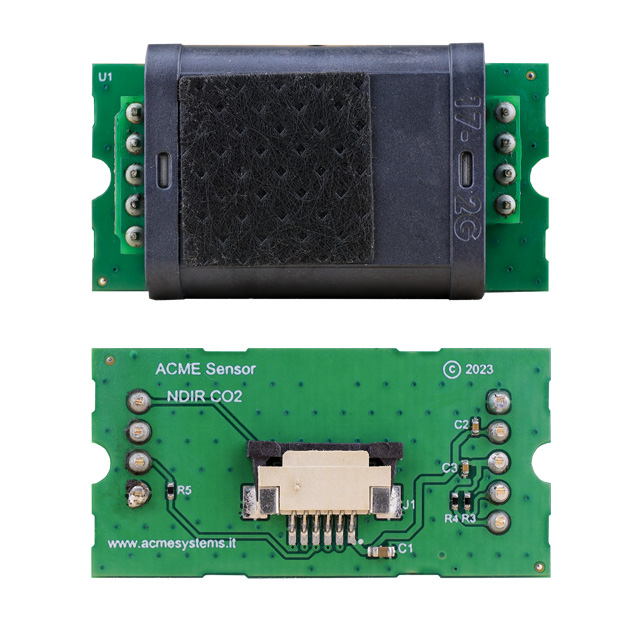 AS-ACCEL-2 - 3-axis MEMS accelerometer
Texas LIS2DW12 3-axis MEMS accelerometer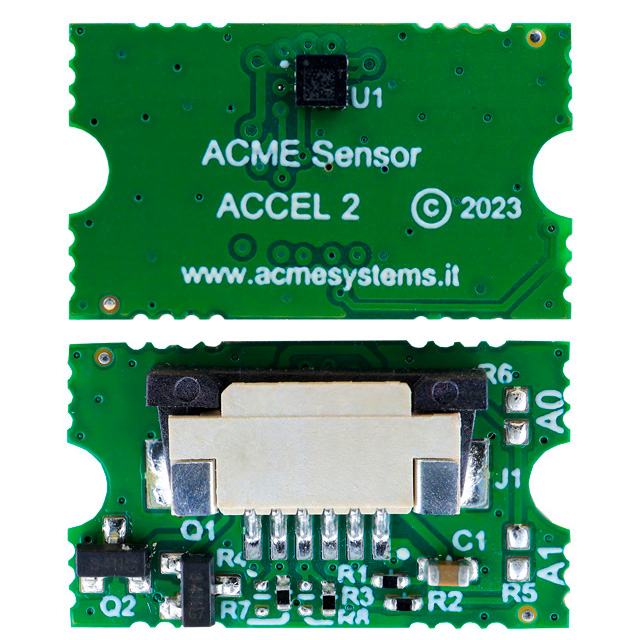 AS-FPC-TO-254 - 6 wires FPC to 6 pins picth 2.54mm adapter
This adapter allows you to connect a breadboard to make your own Acme Sensor board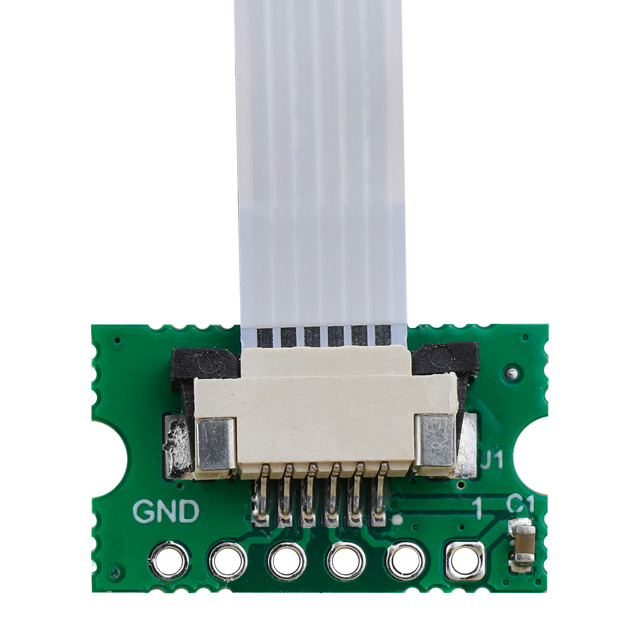 Related products